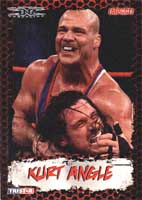 .........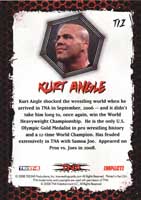 Complete Your TNA iMPACT! Card Set!
September 9, 2008 is the release for the new TNA iMPACT! video game by Midway. The video game will feature the same high-flying action you see every Thursday night on Spike TV. Play as your favorite TNA star to unlock new moves, build abilities and enhance your appearance. Included with the game are 5 TRISTAR TNA iMPACT! cards, which complete the iMPACT! wrestling card set. The cards feature Kurt Angle, Kevin Nash, Booker T, Samoa Joe and Gail Kim. This will be Gail Kim's final TNA wrestling card. This Tuesday, complete your iMPACT! set with these special 5 cards, which can only be found in the TNA video game at select retailers.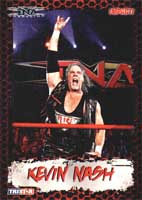 .....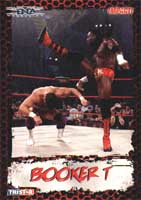 .....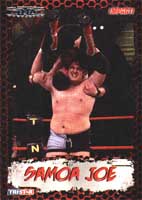 .....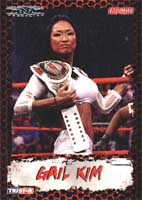 © 2008 TRISTAR Productions, Inc. All Rights Reserved.
TNA trademarks and copyrights are used with permission of TNA.
© 2008 TNA Entertainment LLC, All Rights Reserved.