CLICK HERE FOR CHECKLIST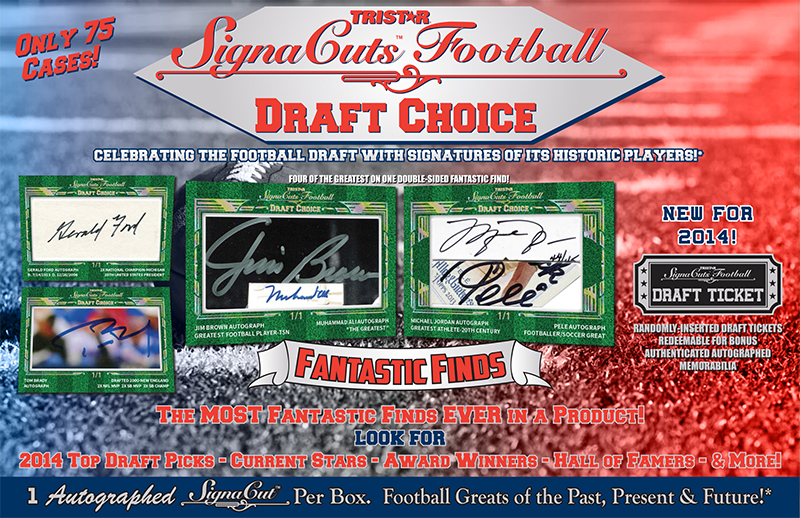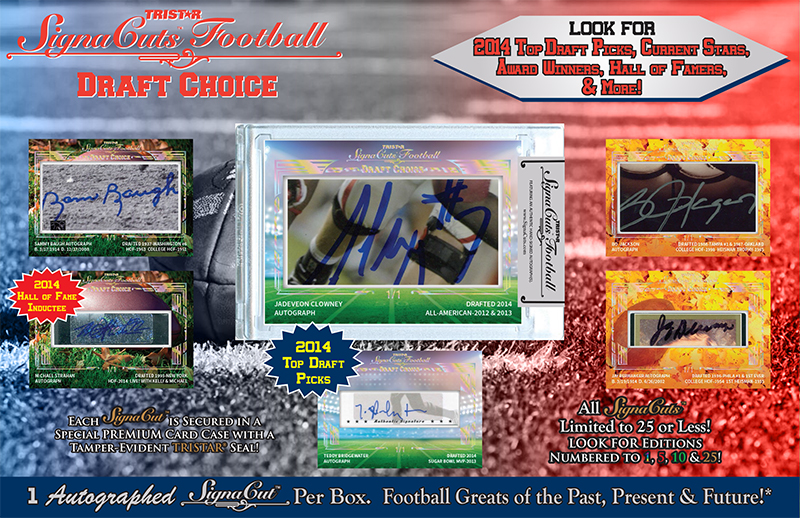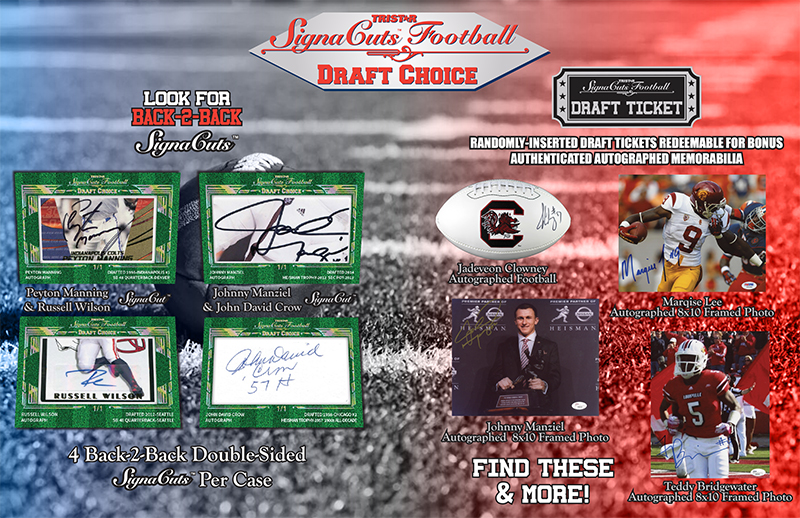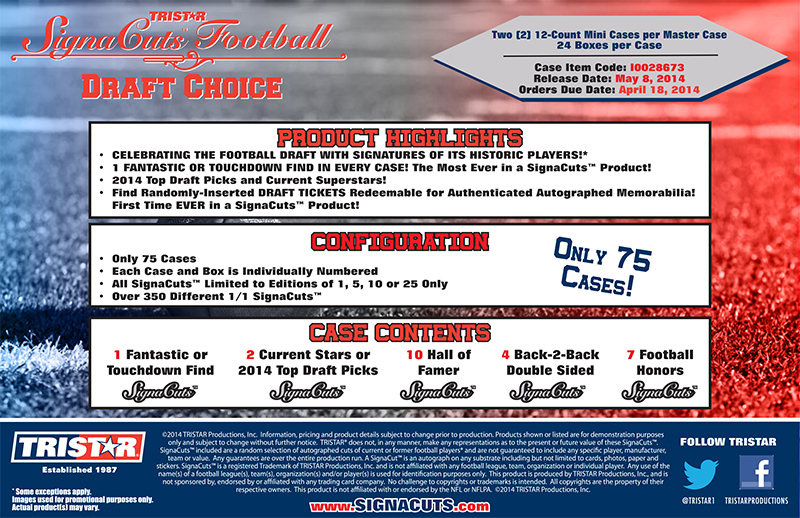 Products shown or listed are for demonstration purposes only and subject to change without further notice. TRISTAR© does not, in any manner, make any representations as to the present or future value of these Signa Cuts™. Signa Cuts™ included are a random selection of autographs of current or former baseball players (some exceptions apply) and are not guaranteed to include any specific player, manufacturer or value. Signa Cuts™ is a registered Trademark of TRISTAR Productions, Inc. and is not affiliated with any baseball league, team, organization or individual player. Any use of the name(s) of a baseball league(s), team(s), organization(s) and/or player(s) is used for identification purposes only. This product is not sponsored by, endorsed or affiliated with The Topps Company®, The Upper Deck Company, LLC®, Donrus Playoff LP®, Fleer/Skybox International LP® or any other trading card company.
Copyright © 2014 TRISTAR Productions, Inc.